Pure Water Technology
This short guide will explain-
How pure water can clean your windows

The benifits gained over tradition methods

The pure water cleaning process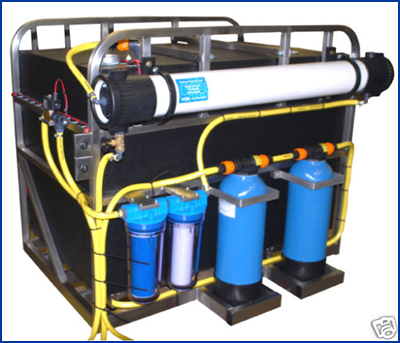 How does pure water window cleaning work?
The water we have in our taps is filtered to meet national water quality standards. This water is safe to drink, but still retains
a level of mineral content. This mineral content gives water its individual taste and can vary depending on where you are in the
UK.

When this water is applied to a surface and allowed to dry, it is these minerals that are left behind to cause spotting and
watermarks. They are too heavy to be evaported.

However if we first remove this minerals and then apply pure (demineralised) water to a surface, the pure water will evaporate
completely leaving no watermarks or spotting.

Pure water is rarely found on nature due to its ability to absorb minerals and contaminates from its surrounding envioronment.
When the water is ultra pure, this absorption rate is significantly increased, easily removing the dust and dirt commonly found
on glazing. the operator will use this pure water applied using a soft brush, to your glazing. The pure water then absorbs the
dirt and dust contaminates, the surface is rinsed, again using pure water and allowed to dry naturally to a spot free finish.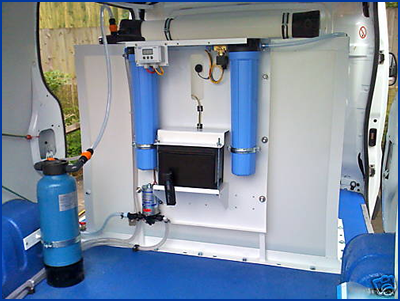 How do you benefit from this new system?
All frames are included in every clean at no extra cost.
Telescopic poles are used instead of ladders so you have more privacy.
No chemicals are used so the system is kinder to your upvc and seals.
Reduce the risk of damage to property, operators no longer need to walk on roof tiles or rest ladders on gutter or facia boards.
The cleaning results are second to none and are consistent.
Windows will stay cleaner in between cleans as no chemical residue is left on glass.
Cleans previously inaccessible windows for example those above conservatories.
Reduces liability, there is less chance of window cleaners or homeowners sustaining injury or death.
The system complies with health and safety legislation.
Assurance that you have a professional window cleaning company willing to invest in new technology.
The pure water cleaning process
On the first clean your operator will concentrate on your frames. The operators aim will be to remove as much of the dirt trapped
in the seals of your Upvc as possible. You will notice a significant improvement in the overall look of your windows by the time
this is done.
However it is not unusual for the pure to keep absorbing dirt after the window cleaner has left. If this is the case, you may
notice general spotting on the glazing when the water has evaported. Don't panic, this is normal. If your Upvc has seen a
number of winters, your seals would have accumlated a sizeable amount of trapped dirt and dust. In some cases this process may
be repeated on the second clean once again depending on the age or location ( i.e. main road) of your window frames.
By the third clean however your glazing will be perfect. You will also notice that it will take longer for your glass to get
dirty.
The advent of pure water window cleaning technology is good news for you as a house holder. You can take advantage of the many benefits that come with this new service. It has been tried and tested on some of the largest commerical contracts in the country including the BT Tower, Big Ben and the Millennium Stadium.